Thanks for stopping by.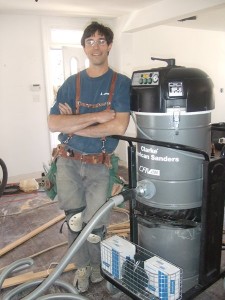 We're glad you found our website. Here's all you need to know: call Jim at 970-201-9416. He's happy to take a look at your hardwood floor and talk to you about installation, sanding, finishing or repair of your floor.
History
Jim has been doing hardwood floors in Colorado for over 20 years. After spending a couple decades working on the Front Range, Jim now lives in the North Fork Valley of Colorado with his wife, a mean cat, and two donkeys.
Hardwood Floors in Colorado – Areas Served
Jim Richardson Hardwood has been serving the North Fork Valley since 2010. Before that, he spent nearly 20 years on the front range installing, repairing and refinishing hardwood floors from Vail to the front range and all throughout the Rocky Mountains. He has repaired historic floors in old mining towns and installed new floors in high-end ski villages.
Today, he prefers to stay closer to home serving the Delta County area including:
Hotchkiss
Paonia
Crawford
Delta
Cedaredge
Somerset
Peach Valley
Austin
. . . and all the little towns in between.
Call Jim at 970-201-9416 today.